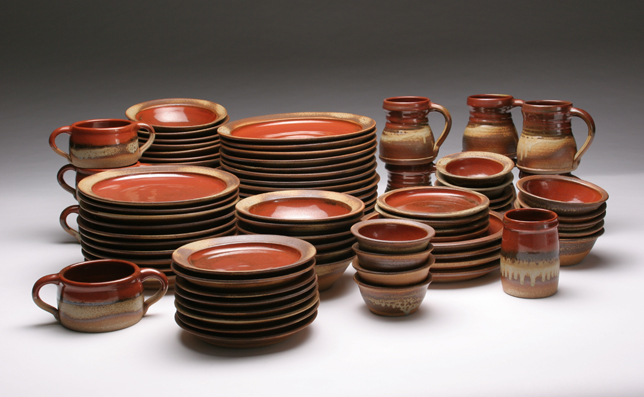 Dinnerware Set in Persimmon Glaze with Ash
Dinnerware from Pine Mills Pottery
studio and gallery
Dinnerware has been a specialty of ours at Pine Mills Pottery since 1979. We have created hundreds of fine functional dinner sets over the last quarter century, still in use today. In more recent years, the now-grown children of our original customers are carrying on the family tradition by bringing our dinnerware into their lives as well.
A large selection of samples from which to order your custom dinner set can be fund in our showroom. We also offer a Bridal Registry for your convenience.
Download a copy of our Price List for information on pricing and items available. Should you wish to discuss dinnerware with us, please contact us and we would be glad to assist.
Many images of the variety of dinnerware we make can be found here: Dinnerware Colors & Styles
903-857-2271
Gary and Daphne

Baking/Serving Dishes in Blue and Ash and Persimmon and Ash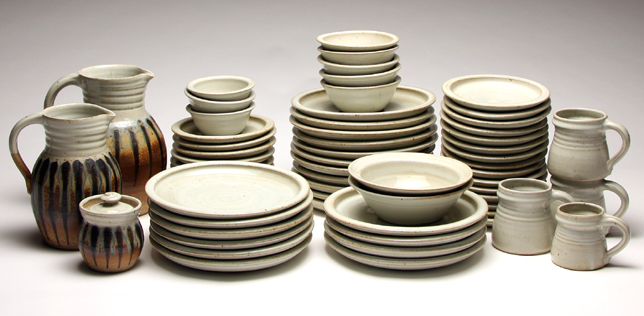 Dinnerware Set in Solid White, Pitchers in White and Ash with Stripes