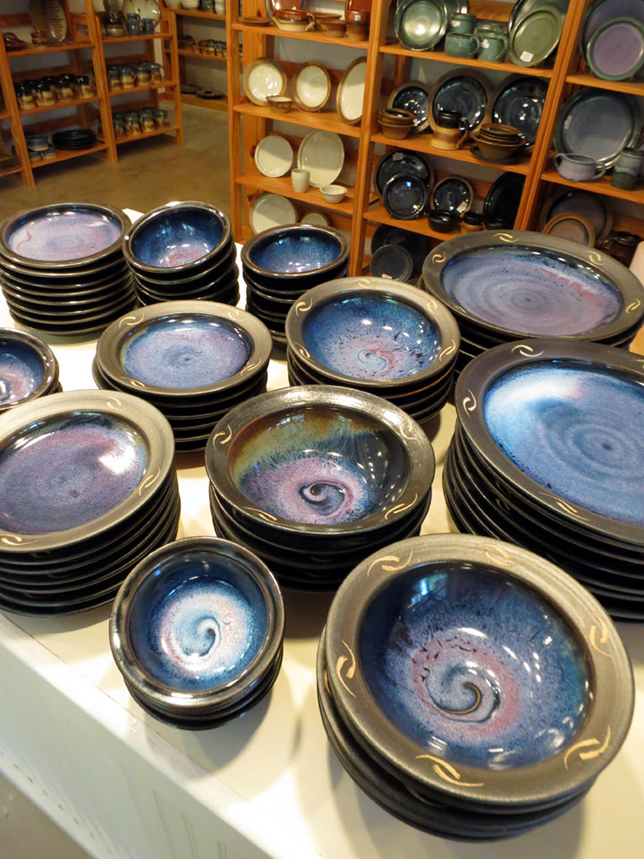 Pine Mills Pottery Bridal Registry
(There are currently no Bridal Registries in progress.)
Pine Mills Pottery offers a Bridal Registry for your convenience. We will create your dinner set just as you choose. You decide what you are willing to purchase, for example "Eight 5-Piece Place Settings", whether you receive the pieces as gifts or not. We will make the entire set and hold it here to be picked up or delivered all at once, rather than shipping it one gift at a time. You can purchase the remaining pieces not received as gifts all at once or you can purchase them a little at a time over a one year period.
The accessories are optional. You may want to put together a "Wish List" of additional pieces for wedding guests to purchase, such as baking or serving dishes, should all of the place settings be purchased as gifts. The "Wish List" items will not be part of the pieces you'd be required to purchase yourselves if they are not purchased as gifts by your friends and family. Only the place settings that you have ordered would need to be received as gifts or purchased within the following year.
When you decide which pattern you are interested in and how many place settings you ultimately wish to have, let us know. We will get started on making your dinner set for you. (It takes six months to one year to complete your set.) We will put together a Bridal Registry letter similar to the samples linked below, which will appear on our website for your friends and family to look through. As people begin calling in to order place settings or individual pieces, we will send you a gift card, with the purchase described and the name and address of the giver for your records and thank-you notes.
When the set is completed and the total gifts have been purchased, we will set a pick-up or delivery date and work out any final purchase details at that time.
Many images of the variety of dinnerware we make can be found here: Dinnerware Styles
903-857-2271
Gary and Daphne